Till Lindemann - Vocalist and lyricist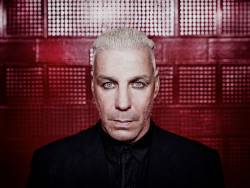 Born on 4 January 1963
60 years old
Till Lindemann is a German artist best known as the lead vocalist and lyricist of Rammstein. His unique voice and stage performances have made him one of the most iconic frontmen from the metal scene. Till also appeared in minor roles in films and published books of poetry, starting with Messer in 2002.
Till was born on 4 January 1963 in Leipzig. He is the son of poet Werner Lindemann and journalist Brigitte Hildegard "Gitta" Lindemann. He has a younger sister, Saskia. In 1978, he participated in the European Junior Swimming Championships in Florence. He was even shortlisted to go to the 1980 Olympics in Moscow, but left the sport due to an injury. Later, he worked as an apprentice carpenter, a gallery technician, a peat cutter, and a basket weaver.
Lindemann's musical carreer started when he played drums for Schwerin-based experimental rock band First Arsch in 1986. They released one album titled Saddle Up in 1992, with Paul Landers and Richard Z. Krupse as guitarists. In 1994, he joined Rammstein as vocalist and lyricist. The band won a contest in Berlin that allowed them to record a four-track demo professionally. This is the beginning of a long and successful career. In 2013, Till forms the duo Lindemann with Peter Tägtgrenn.
Lindemann has two daughters: Nele, born in 1985, and Marie Louise, born in 1993.
Peter Tägtgren - Composer and instrumentalist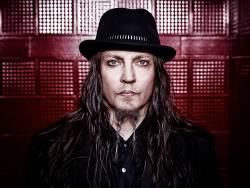 Born on 3 June 1970
52 years old
Alf Peter Tägtgren is a Swedish musician, multi-instrumentalist and producer. He is the founder, main songwriter, lead vocalist, and guitarist of the death metal band Hypocrisy as well as the only member of the industrial metal band PAIN. He is also the owner of The Abyss recording studio, where he produced hundreds of albums for bands like Sabaton, Dimmu Borgir or Children of Bodom.
Peter started playing drums at the age of nine and later learned to play guitar, bass and keyboard. He emigrated to the United States and became part of the death metal scene with various bands. He then moved back to Sweden, formed the band Hypocrisy in 1991 and signed a recording contract with Nuclear Blast. In 1996 he started to work on PAIN as a hobby. Since then, he took part in various metal projects: Lock Up (grindcore/death metal), The Abyss (black metal), War (black metal) and most recently Bloodbath (death metal). In 2013 he began to work on Lindemann with Till.
Peter is described by his pairs as a workaholic. A year before the recording of his album Dancing with the Dead for Pain, his heart stopped beating for two minutes, probably due to stress and excessive work. This never stopped him from living his passion for music. Peter is also known to own the small village where the Abyss studio is situated, in Sweden.
Peter has been married twice. He has one son, Sebastian, born in 1998, who is now the live drummer of Pain.
For the 2020 tour, the musicians from Pain accompanied Till and Peter on stage.
Till Lindemann

Peter Tägtgren

Sebastian Svalland

Sebastian Tägtgren

Jonathan Olsson
Back to top